Post Classifieds
Boiler Rooms—An Old Stock Scam Gets A Technology Makeover
By NAPS (North American Precis Syndicate)
on September 23, 2022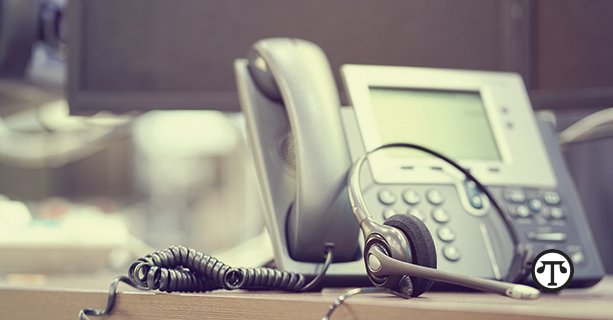 (NAPSI)—While tactics may have changed, "boiler room" operations are still used to pitch dubious investment schemes, according to the experts at the Financial Industry Regulatory Authority (FINRA). Typically run as outbound call centers, boiler rooms target retail investors with highly speculative—often fraudulent—investments. In addition to phone calls, today's boiler rooms also rely on messaging apps and social media to contact potential investors.
Regardless of the method of contact, the scammer's goal is the same: Use high-pressure tactics and persuasive language to convince investors to purchase specific investments that will ultimately enrich the scammer.
Red Flags of a Boiler Room Scam
The Unsolicited Pitch. If you've previously shown interest in higher-risk investments or been victimized by a scam, the promoter might have found your name on a lead list (sometimes called a "mooch list"). Ask yourself, why would they share this opportunity with you rather than keep it to themselves?
The Hard Sell. Scammers often try to pressure investors into buying shares on "can't miss" opportunities, painting a picture of wealth from an investment and claiming time (or product) is scarce. Be aware that boiler rooms frequently pitch speculative investments for which limited information is available.
The Unlicensed Promoter. Callers might claim to work for organizations that offer stock recommendations. However, the organizations often aren't registered with FINRA, associated with any FINRA-registered firm, or involved with any legitimate business entity. Callers might use fake names and credentials, disguise their phone number, or create a new website to appear more credible.
The Pump and Dump. Fraudsters sometimes engage in manipulative trading to create the illusion that the stock is on an upward trend and starting to gain traction. This could be a sign of a "pump-and-dump" scheme.
How Can You Protect Yourself?
1. Decide now to decide later. Even if the claims sound plausible, don't say "yes" to an aggressive cold caller or social media promoter, particularly if the recommended stocks are very low priced. Learn to recognize the tactics fraudsters use, and don't feel guilty about hanging up.
2. Check with regulators and other third parties. Use FINRA BrokerCheck to verify whether a firm and individual are registered to sell securities or give investment advice. Double-check the validity of information about the organization or individual. Also check an investment's public disclosure information using the SEC's EDGAR filings.
3. Research the promoter. Fraudsters constantly change the names of their outfits and set up new websites. Search domain registration databases to see how recently the website was created and by whom, and search the promoter's name along with terms such as "complaints" or "scam."
4. Don't give second chances. If you haven't invested, scammers will keep pressuring you. If you have invested, they'll try to convince you to invest more.
5. Remain vigilant. Think twice before paying for stock picks from nonregistered or unlicensed individuals—or relying on tips from social channels, subscription services, or newsletters. And be on the lookout for multiple scam attempts in close proximity to one another.
If you're suspicious about someone giving you unsolicited investment advice or promoting a particular investment, report your concerns to FINRA, the SEC, and your state securities regulator.
Learn More
For further information on protecting your money or to file a tip or complaint, visit www.FINRA.org/LearnMore.
On the Net:North American Precis Syndicate, Inc.(NAPSI)
Get Top Stories Delivered Weekly
Recent neiuindependent News Articles
Discuss This Article